---
Wednesday March 1, 2017
11:45 – 12:00pm – Registration
12:00 – 12:40pm – Lunch
12:40 – 1:30pm – Presentation
The Metropolitan Hotel
Pacific Room, 645 Howe Street, Vancouver
---
Event Description
Our first luncheon session for 2017 will be held Wednesday March 1st. Come and hear from some experts on Cybercrime & Security
Hear from our expert panel on what's happening in the Cybercrime space
What the most recent research is telling us … what can we expect to see next
Understand new tactics and initiatives being perpetrated
How Corporates and their employees are the latest victims
Bring you questions to this interactive session as there will be lots of time for Q&A
---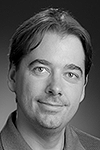 Speaker: Richard Frank
Assistant Professor, School of Criminology SFU
Richard Frank is Assistant Professor in the School of Criminology at Simon Fraser University (SFU), Canada and Associate Director of the International CyberCrime Research Centre (ICCRC). He is also Associate Editor-in-Chief of Security Informatics. Dr. Frank completed a PhD in Computing Science (2010) and another PhD in Criminology (2013) at SFU. His main research interest is Cybercrime. Specifically, he's interested in hackers and security issues, such as online terrorism and warfare.
Dr. Frank has publications in top-level data mining outlets, such as in Knowledge Discovery in Databases, and security conferences such as Intelligence and Security Informatics (ISI). His research can also be found in Criminology and Criminal Justice, Journal of Research in Crime and Delinquency, and the Canadian Journal of Criminology and Criminal Justice, to name a few.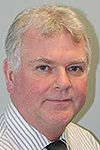 Speaker: Sean Scanlan
Director Corporate Investigations, BMO
Sean has over 35 years of investigative experience including fraud, security and people protection, specializing in financial institutions in North America and the Caribbean.
Sean has previously worked for The Toronto Police Service and another financial institution.
Currently the Director of Investigations for the Bank of Montreal, accountable for BMO's oversight of investigations, ensuring the protection of people, information and property on behalf of the enterprise.
---
Event RSVP
Early Bird RSVP by noon: Thursday February 16, 2017
RSVP by noon: Thursday February 23, 2017
---
2017-03-01 11:45:00 2017-03-01 13:30:00 America/Vancouver Cybercrime... What Corporates Need To Know Our first luncheon session for 2017 will be held Wednesday March 1st. Come and hear from some experts on Cybercrime & Security Pacific Room, 645 Howe Street, Vancouver AFP Vancouver info@afpvancouver.com
---